Transportation companies by industries
In the resources of Poland-Transport portals You will find offers of Polish companies grouped thematically according to the index of a branch (left column). Using the search engine you will find the company having a particular product or service in the offer. We make every effort to ensure that information about the presented company will be the most current and useful for you. During the contact (contact form, email or telephone) with selected companies, please refer to Poland-Transport as a source of information. This will help to find answers for your inquiry more quickly. Poland-Transport portals include Polish companies which offer acquires i.a. transportation, freight forwarding, logistics, international transport, maritime transport, container transport, air transport, railway transport, land transport, ferry crossings, combined transport, transport pilotage, transport of animals, tarpaulin transportation, refrigerated transport, groupage transport, full truck loads, over dimensioned load transport, low loader transport, specialistic transport, over normative transport, normative transport, transport to 3.5 T GVW, transport just-in-time, transport of drugs, transport of food, transport of meat, transport of fruits, transport of vegetables, transport in controlled temperature, express transport, freight, transshipment, storage, customs clearance, moving.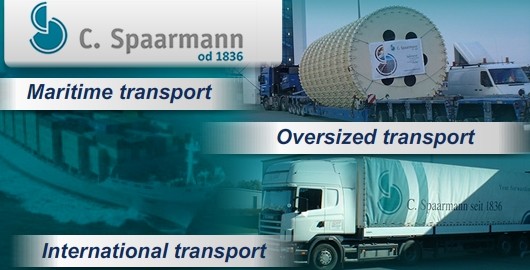 Do You know that:
Transport in the definition in economics means realizing transport tasks for payment, which effect is to be transport of materials and people and providing accessory services, that are connected with the transport. Transport services and transport contribute to effective and efficient work of all branches of national industry. Together with social and economic growth of specified areas and countries transport states the cell that enhances economic development of the specific country. To the basic tasks of transport as the element creating the national income belong: shaping the spatial order in economy, realization of trading, influencing the dynamics of development of production of various transactions. Since every business is preceded by transport activity, e.g. Delivery of materials, raw materials and at the same time causing defined side effects, that is products or wastes removal, etc. Poland has got well developed transportation system, and transport has become one of the most important branches of polish economy. Polish transport companies are the one that besides their own transport within the country run mostly international transportation, especially transit towards south-north and east-west and opposite.